CAIRNS EXPO – EVENT REPORT


17th – 19th May 2019 | Cairns Showgrounds, Queensland
NORTH QUEENSLAND'S LARGEST HOME, LIFESTYLE AND OUTDOOR ADVENTURE EVENT!
The 2019 Cairns Expo represents the largest Home and Outdoor Adventure Event in Far North Queensland attracting in excess of 15,000 patrons annually.
This event showcases a multitude of products and services for the home, outdoor living and outdoor adventure. From building and renovation ideas through to the latest caravans, camper trailers, boating, vehicles, accessories and more.
The Cairns region is home to over 164,000* residents with a growing population of employed reaching over 80,400* in the year ending 2017. The largest age group of residents in the region being 40 to 49-year-olds*.
Place your business in front of this targeted home and outdoor adventure audience by exhibiting at the 2019 Cairns Expo!
* Source: National Institute of Economic and Industry Research (NIEIR).
EVENT STATISTICS
Statistic data received from 2018 exhibitors and visitors who subscribed to the event newsletter
EXHIBITOR INFORMATION PACK
Was the event important to the promotion of your business?
How would you rate the sales and leads you received at this event?
How would you rate the promotion of this event?
How would you rate the success of this event overall?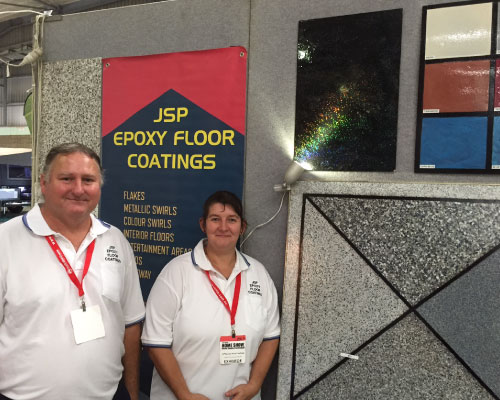 After recently launching the LJ Hooker Brand on the Northern Beaches, we found the Cairns Home Show Expo a great tool to expose all our locations on a single platform and meet the community.
It was professionally run. Event staff were very helpful with set up and pull down, could not fault the staff and organisers of this event. A big thank you to Jason, he was very helpful with information and checking in on all exhibitors.
2018 has been our most successful Expo to date. We have taken over $2000 in sales over the last couple of days, two couples have ordered residential solar for their properties and the great feedback we have been getting is amazing. All from the Expo! We are very happy with the results.
We had a good experience at the 2018 Cairns Expo. We intend to be an exhibitor again in 2019. This was our first event as new owners of the business and we found all the event staff courteous and helpful.
This Expo was the most successful for our business so far in all the events we have exhibited with Australian Events. We did book a live broadcast for this event which was well executed by the announcer, maybe that did have a positive affect.
Did you make a purchase at this event?
Do you intend to make a purchase at a later date from an exhibitor you saw at this event?
Are you likely to attend this event again next year?
Good event. Everything was easy to find. Exhibitors were very helpful
The day was very enjoyable with a big range of camper trailers to look at and compare.
Was great found the camper we were looking for and bought it.
It was so good I went twice, for a total of 9 hours. I didn't want to miss anything on show. Several friends placed orders for caravans to be built. This show was better than last year's.
Heaps to see, lots of great ideas, exhibitions etc. Great to see an area to rest up and give the kids a play. Spent most of the day, was a great family/Mother's Day. We'll go again next year.
A huge improvement on my last trip to this event 3 years ago. A great promotion of our lifestyle up here in FNQ & great to see so many local businesses.
I had an amazing time at the Expo, I attended every year and always end up going home with great ideas and sometimes something from the show.
EMAILS SENT OUT TO SUBSCRIBERS
Our popular Email Newsletter Club consists of patrons who have joined to receive information about the event. Featured Exhibitors, List of Exhibitors, Entertainment, Competitions and Prizes were continually promoted within these emails sent out daily and weekly leading up to the event.
Stay up to date with event information PLUS go into the draw to win family passes to the event and more!
WEBSITE STATISTICS
WEEK OF THE EVENT
FACEBOOK EVENT PAGE STATISTICS
WEEK OF THE EVENT